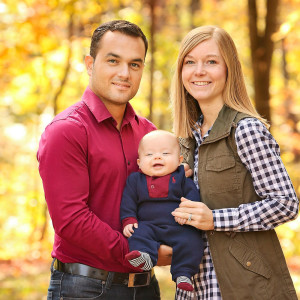 Who is Rounded Minds?
Rounded Minds™ is an educational business that bring its top-level extracurricular programs for preschool through early elementary-aged children to daycares, preschools, schools, churches, fitness centers and park and recreation programs.
We are a family business that is owned and operated by husband and wife, Raul and Emily Cunarro, who met in college while Emily was studying abroad in Spain. The couple lived for several years in Spain until they decided to move to Iowa where they now reside with their son, O Cunarro – a future bilingual soccer player.
Born and raised in Huxley, Iowa, Emily spent three years teaching English to high school students in Spain and has been a Spanish teacher at Ballard High School in Huxley since 2012. Emily holds a Bachelor's Degree in Education and a Master's Degree in Spanish Education.
Raul was born and grew up in Leon, Spain, he has been playing soccer at the club level and semiprofessional level his entire life. He holds a Young Coaching License, USSF D-Licensing, and Level 1 Goalkeeper License. Raul also has an Associate's Degree in Computer System Administration and a Bachelor's degree in Computer Engineering. Raul has served as the head soccer coach at Hoover High school for several seasons and is the U17 boys Head Coach at the Menace soccer club in Des Moines.
The two owners use their vast experience in language, soccer, teaching, and working with children to design top-level programs. When they are not personally leading activities, they hire and only work with professionals who are experienced and have a bachelor's degree or above in their fields.